Swimming is a skill for life
We manage more than 50 swimming pools on behalf of our clients across Australia and New Zealand. We understand that each pool is a major community hub and each community has its own health, wellbeing and social needs. In fact, we teach more than 40,000 Swimming and Water Safety (SAWS) students each week.
We partner with peak bodies, Swimming Australia, Royal Life Saving Societies of Australia and New Zealand, AUSTSWIM and ACSTA, to deliver a wide range of water safety and squad programs for people of all ages and abilities, so everyone can benefit from these vital community assets.
We offer the Swimming Australia GoSwim For Kids program, to deliver students a new and effective swimming and water safety program focusing on contemporary and activity-based learning.
The GoSwim for kids program curriculum ensures that every student:
Participates in a varied range of aquatic experiences including open water simulation
Is challenged by new skills, knowledge and understanding
Utilises learnt knowledge and skill to aid understanding for safer personal safety choices
Develops comfort and confidence in swimming, as clear pathways for lifetime aquatic participation emerges.
Our other aquatic activities encourage all ages and abilities and our facilities are welcoming and inclusive.
Our staff have relevant qualifications to their roles to deliver our programs.
The Guidelines for Safe Pool Operations (GSPO) set the foundations for our approach to pool management and together with rigorous WHS and quality management systems, our aquatic services are safe, compliant, transparent and accountable.
We have partnered with Swimming Australia to deliver students a new and effective swimming and water safety program focusing on contemporary experiential and activity-based learning, encouraging and supporting students to explore pathways into competitive and recreational lap swimming.
Implementation of this high-quality, activity-based educational program is designed to better integrate student learning outcomes into real-world settings, offering students opportunity to:
Gain maximum participation and practice time in activities that encourage, mentor and support the learning process where they are active for most of the lesson
Be empowered to think, discuss and decide through experiential based learning where mentoring, guidance and challenge encourages them to use and enhance their knowledge, skill and understanding
Learn and understand essential components of personal survival and water safety elements while concurrently in addition to development of establishing strong and effective swimming technique
Be supported by professional, qualified teachers as they progress the curriculum toward the Optus Junior Dolphins Program.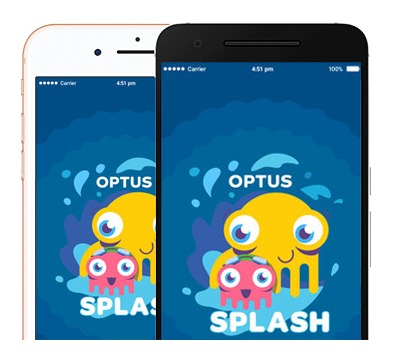 Features of the app include:
Parents identifying and tracking students' progress through our clearly defined pathway.
Availability of digital encouragement awards as students' progress through each stage and element of the program
Parents access online information enhancing their knowledge and understanding of the curriculum, learning activities, learning outcomes and competency assessment criteria in student application of knowledge, skill and understanding.
How can we help you today?
Contact Belgravia Leisure to find out more about business opportunities, general enquiries, career opportunities or feedback.